We specialize in positive reinforcement training with the goal of helping your dogs grow into the best companions they can be. We believe that a well-trained dog is a happier dog. They are allowed more freedom in our homes, greater access to their human family and friends, and a deeper bond with their favorite person. 
For more information on who we are and what we do, please visit our parent website, www.ponsideretrievers.com
Hello, I'm Diane DeDominicis!
I have been training dogs since I was in high school. My experience has grown through my work as a groomer and breeder in my early adult life, and eventually through our family's work in rescue. We have had well over 150 rescue dogs through our home and it is from this experience, with so many different breeds and personalities, that I have gained my best experiences as a trainer. I continue to educate myself in the latest science and best practices in the field through a variety of training courses from some of the top trainers in the country.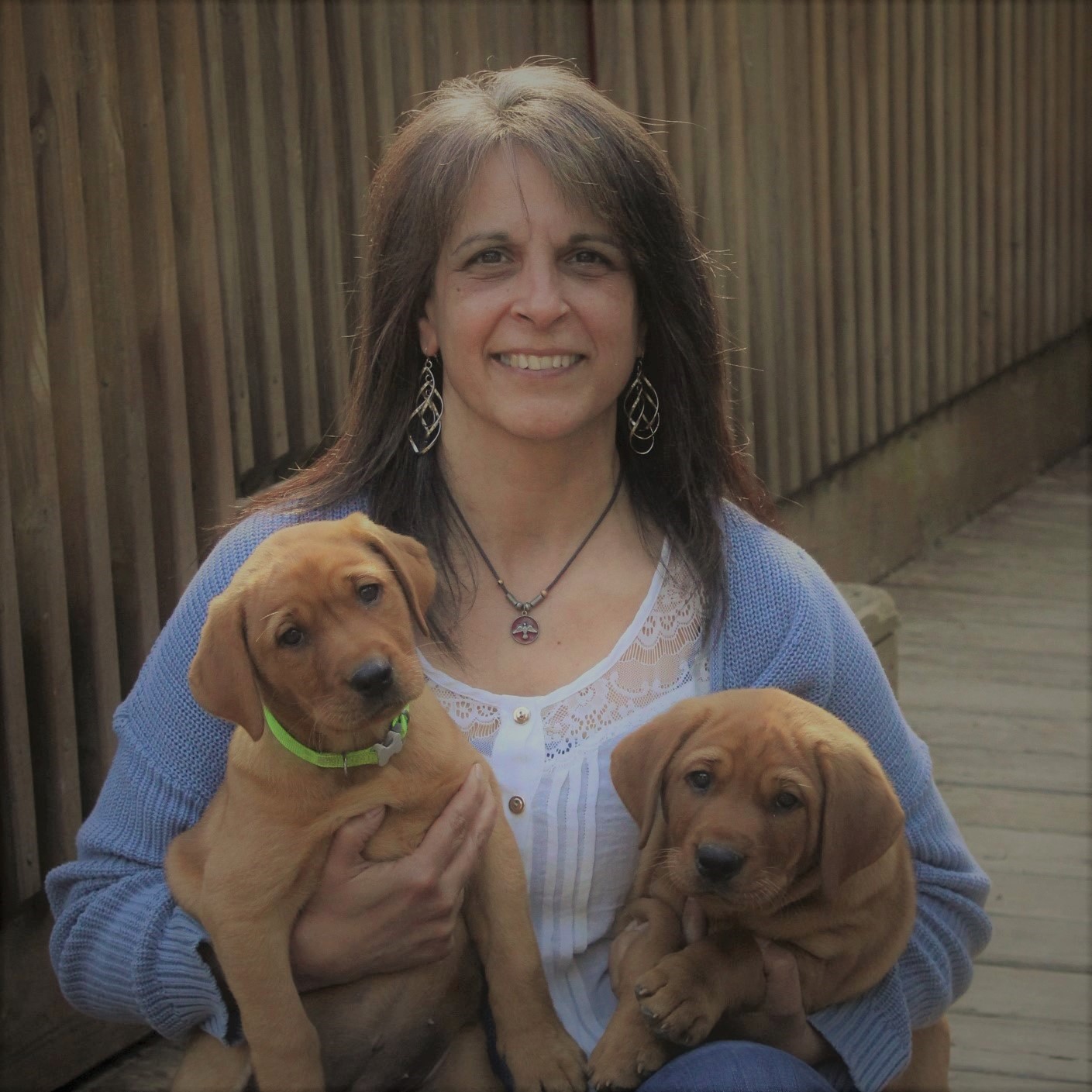 "I have had the pleasure of learning from Diane and Joey from Pondside Retrievers when I got my border collie puppy. She was the youngest pup in the class and Diane and Joey were so warm and welcoming. Not only did my pup learn to have good manners from the start but I also learned how to continue her training at home. It is very rewarding to be able to bring Piper out in public and have people remark on how well behaved she is and I can only thank Diane for her expertise, patience, and thorough explanations about why we train the way we do and how it's best for the pups. They always have the dog's best interest in the forefront of all the training exercises and always make it so the pups can experience success which makes it become a fun game to bond with your pup while they learn what you expect them to do. I honestly can not recommend them highly enough and I look forward to more training in the future!"
-Mj Coloney
I've raised and trained my own dogs for forty years, but Athena is the wildest Collie puppy I've ever had. After nine months of COVID isolation, I was pretty unmotivated and knew I needed help from someone with more patience and expertise. Diane and Joey had my puppy (literally) eating out of their hands and catching on to concepts and commands rapidly. Now I feel much more empowered to continue myself with their guidance.
-Mel Sperti